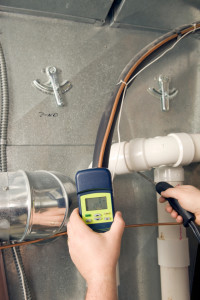 When you live in a fantastic climate like Florida, you probably don't think about preparing your furnace for the winter. After all, how often will you need to use the heat in your home? This year, you may want to reconsider your decision not to have your furnace checked.The Weather Channel's Professional Division just released the outlook for winter. It includes December 2015 through February 2016. El Niño will contribute to the colder than average temperatures in the Southeastern United States this winter, which means you may end up using your heat a lot more than usual.
The Importance of Seasonal Maintenance of Your HVAC in Orlando, FL
Regardless of how often you use your heat or air conditioning during the winter, your system will run more efficiently if you have it inspected before the seasons when you use it the most.
What You Can Do
If your residential Orlando HVAC system uses disposable filters, make sure you replace the filter regularly. Stock up on filters before winter so you can replace it whenever necessary. If you have a permanent filter, make sure you know how to remove it and clean it.
If your furnace filter is dirty, your system has to work much harder to heat or cool your house. The harder your HVAC has to work, the more money you pay for utilities.
Have a Professional HVAC Maintenance Inspection Performed
The skilled technicians at Gembecki Mechanical Services will thoroughly inspect your blower belts and blower motor. If necessary, we'll replace the blower belts and oil the motor. We will make sure that the door to your blower unit is closed securely.
The HVAC system sends warm air into your house through the vents. We will inspect them to make sure that they aren't obstructed with dirt or debris. If your air vents are blocked, your system works harder and less efficiently.
Make Sure that Exhaust Is Not Obstructed
Remove the flue cap of the furnace to make sure that the opening to the outside is clear. Any obstruction may allow hazardous carbon monoxide to build up in your home. If your furnace is in a utility closet, make sure that the vents or louvers are clean and open.
Never store any flammable objects or combustible substances near the furnace. Doing so creates a constant fire hazard.
If you have a gas furnace, make sure you have carbon monoxide detectors installed throughout your home. They are as important as smoke detectors.
Gembecki's Comfort Club is a preventive maintenance program that makes sure your system is in tip-top shape before you need it most. Don't wait until the cold weather arrives when you need to turn on the heat in your house to have a seasonal HVAC inspection.