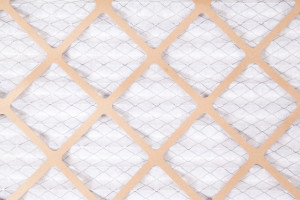 You know that your HVAC unit needs to have regular maintenance, including having the air filter changed on a regular basis. But when it comes to regular air conditioning service, Orlando residents often find themselves confused over all the different options available. Which air filters are right for your system? Aren't they all basically the same? Here are some basic air filter types to consider.
Are All Air Filters Created Equal?
First, let's talk about MERV. Standing for Minimum Efficiency Reporting Value, it measures how effective the filter is, with a lower rating being the least effective and usually requiring the most frequent changing.
Cardboard and fiberglass filters are usually the least expensive, but must be replaced every month or two. With a MERV rating of 1-4, they're about 1″ thick and only catch about 10 percent of the largest particulates in the air, so they actually protect your equipment more than providing clean air.
Pleated filters are a little more expensive but have a slightly longer lifespan. They also have a low MERV rating and are about the same size as the cardboard or fiberglass filters.
Cardboard and pleated filters are between 2-4″ thick, may require a special component to fit your existing system, but last longer than previous options, typically requiring changing every two to three months. With a medium MERV rating from 10-14, they'll remove about 45 percent of particulates in the air.
High-efficiency air filters provide good filtration and only require changing twice a year. With a higher MERV rating from 14-16, they remove up to 85 percent of airborne particulates and some are even treated with chemicals that kill microbes including bacteria and mold, giving you much better indoor air quality.
True High-Efficiency Particulate Air (HEPA) filters should not be used in most HVAC systems but rather in a whole-house filtration or stand-alone filtration system because they restrict airflow too much. With a MERV rating of 17-20 and removing 98 percent of airborne particles, this is an excellent filter if you have health problems.
If you're still not sure which type of air filter will work best for your system, aren't comfortable replacing it on your own or don't have time to see to it, why not join our Comfort Club for regular maintenance and reduced rates? Since 1991, we've been providing Orlando air conditioning service with dedication to customer service. Whether you need residential or commercial air conditioning Orlando, please contact us. We're always happy to help ensure your system is running smoothly to keep you comfortable.