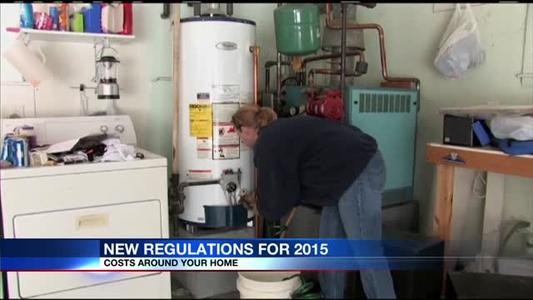 The new U.S. Department of Energy (DOE) energy standards for residential water heaters became effective April 16 of this year. The new standards, which amend the National Appliance Energy Conservation Act (NAECA), require higher energy factor (EF) ratings on just about all home water heaters that are electric, gas or oil-fired.
As an Orlando HVAC contractor, we are pleased that the DOE has projected that the new standards will save 2.58 quads of energy through 2043. That savings, according to the DOE, is enough to provide a year's worth of energy to about 13 million homes. Further, according to the agency, the new standards will cut carbon dioxide emissions by 154 million metric tons.
What the New Rule Means for Consumers and Manufacturers
The good news for consumers is that while the water heaters that comply with the new standards will likely be more expensive, they will cut your energy bill. The total energy savings to consumers is projected to be about $8.7 billion.
What this means for water heater manufacturers of all three types of water heaters is, in most cases, additional insulation as well as possibly newer technologies. Some of these water heaters with more insulation may be larger in height and/or diameter than earlier models.
The new standards don't apply to water heaters that are already installed. Therefore, if your current water heater is still going strong, you don't need to worry about the changes. Generally, water heaters last for about ten years.
When it is time for a new one, be prepared to pay a little more upfront, but you'll make some of that money back in energy savings. If the new water heater is larger than your current one because of the added insulation we mentioned, you may need to find another spot for it in your home or opt for a smaller one that has a lower capacity.
The Orlando HVAC repair professionals at Gembecki Plumbing can advise you on the best choice for your home and family. If you have any question about the new standards or whether it's time for a new water heater, call us today.