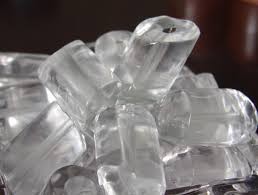 One item that should always be in your company's preventative maintenance list is its ice machine. Many business owners fail to acknowledge the fact that just because these devices are operational, does not mean they can be left unattended for long periods. Ice machines are a very important asset for a wide array of businesses ranging from nursing homes to restaurants to hospitals yet are too often neglected until something goes wrong.
If your facility is equipped with one, it is important to establish a routine cleaning and maintenance plan up front, and to stick to it! Aside from protecting your investment and ensuring that expensive equipment runs optimally for years to come, you can rest assured knowing your customers will always be served safe and clean food products.
How To Clean Your Ice Machine the Right Way
Keep in mind that not all ice machines are the same. It is imperative for business owners to first refer to the manufacturer's manual that came with their equipment as certain models feature specific parts that typically require specialty instructions.
The last thing you want to do is ruin your ice machine by using an inappropriate cleaning solution. Stainless steel and tin-dipped products are capable of handling stronger products, whereas nickel-plated evaporators are more susceptible to damage.
Cleaning your ice machine is not as difficult as it may seem, but there are steps you need to take to make sure it is done right. The first thing you need to do is dispose of any ice that may be in the machine. This will allow you to reach hard-to-reach areas and keep you from missing any parts.
Next, remove the air filters and thoroughly inspect them for debris buildup. If it has been some time, you may need to replace them. Remember, healthy, unobstructed air flow is needed for proper ice machine performance and efficiency.
The same goes for the water filtration system. You want to make sure there are no blockages that could be hindering the transfer of incoming water. A detailed assessment of all of the machine's moving parts is crucial and should be performed on a regular basis. Your local, central Florida air conditioning contractor will tell you how often this needs to be done.
The water valve is one component that often gets overlooked, but it is just as important as any other. Sanitize the machine and allow it to operate for at least two cycles before leaving it unattended. As a leading Orlando HVAC contractor, Gembecki has helped many businesses with their ice machine servicing needs.
Image Courtesy of: Wikipedia