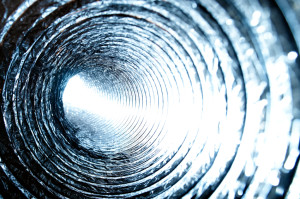 Homeowners often explore air duct cleaning as one part of a more comprehensive HVAC service program. Most experts will tell you that there is some benefit to cleaning your ducts every three to five years, depending on your system's needs and any persons with allergies or asthma in the home. Most homeowners are pleased with the result of duct cleaning.
When You Should Clean Your Air Ducts
Though the three to five-year timespan gives you a rough timeframe between cleanings, there are some other occasions when you should have your air ducts cleaned. These include:
A potential mold problem in the air ducts. If you're having a problem with allergies or mold-related respiratory problems and can't find the source of the problem, your ductwork may be to blame.
Pests are infesting your home or you see them entering and exiting your air ducts. This can be a sign that your ductwork needs cleaning or that the infestation needs to be cleaned out at the same time.
There is a puff of dust that blows out of your ducts when the system starts or you see a lot of dust or debris when you inspect inside your ducts.
At the time you move into a new home, unless the prior owner had done so in the past three years.
After a new home has been constructed, or major remodeling has taken place, as construction dust and debris can build up quickly from materials used during construction.
If you have pets that can shed dander and fur, as cleaning ducts can keep it from spreading into the rest of the home.
What to Look for in a Quality Duct Cleaning Service
Now that you know how often to have your ductwork cleaned and when it may otherwise be necessary, it's time to look for a quality contractor. You'll want a service that has a reputation of excellence in the community and a strong history in the area. A service company that is offering a price that seems too good to be true may actually cause more problems than they solve by damaging your ductwork or offering services that you don't actually need.
If you're in need of having your home's HVAC system ductwork cleaned but don't know who to call, Gembecki is here to help. Whether it's work on residential or commercial air conditioning Orlando residents trust our highly qualified service technicians to get the job done right with exceptional customer service. Contact us today to discover the exceptional service we have to offer.