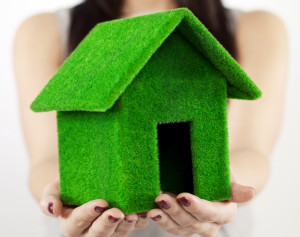 HERS (Home Energy Rating System) is the energy industry's standard for measuring a home's overall energy efficiency using a universal formula. The nationally recognized system inspects residential energy performance and calculates the results to come up with an index score.
The information you get from the inspection can help you improve your home's energy efficiency. It can also help you lower your utility bills. Choose the best air conditioning repair in Orlando to make sure that you always have a low HERS score.
Your HERS Score Tells You a Lot About Your Home
Since the index measures energy efficiency throughout your house, you can find out whether your Orlando HVAC system is functioning at optimal efficiency. If your score is not at a satisfactory level, you will see the areas where you can make modifications that will conserve energy and lower your utility bills in the process.
If you plan to sell your home anytime soon, your HERS score can have a positive or negative impact on the resale value of your property. The lower your score, the more money you stand to make when you do sell the house.
If you are a potential home buyer, the HERS will give you an idea as to how much your utility bills might be in any home you're thinking about buying.
How Your HERS Rating Score Index is Calculated
A RESNET (Residential Energy Services Network) Certified Home Energy Inspector visits your home to evaluate your home's overall energy efficiency. The inspector compares the data from your house with the information they have for a "Reference Home" that is a model home whose shape and square footage are similar to yours.
The evaluator uses that data to come up with a score that relates to the size, shape and type of home you live in so results are never random.
HERS Score Considers Variables
The HERS score factors in some important variables that have an impact on your AC Orlando home energy efficiency.
All outside walls, including basement, cellar and crawl space walls.
The floors above any unfinished areas like garages or basements. If those unfinished areas aren't insulated, the floor could contribute to warm or cold air loss.
Possible air leaks from inadequate insulation below the roof or between the ceilings throughout the home.
Air leaks in uninsulated areas like the foundation, crawl spaces and an unfinished attic.
Areas where air leaks will force the HVAC system to work harder include:

Doors
Ductwork
Vents
Windows
Water heaters
HVAC systems
Thermostats
Don't allow a high HERS score to force you to keep paying for wasted energy throughout your home. Contact Gembecki Mechanical Services to learn more about our Orlando air conditioning service Comfort Club and how it can help you permanently lower your energy bills.