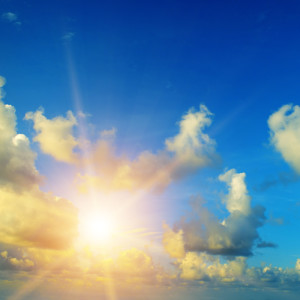 It's that time of year again — you need to have your HVAC service completed before the cooling season. But are you like many locals and putting off AC repair Orlando homeowners need until it gets hot? If you are, you need to seriously consider an earlier service appointment. Here are a few reasons why you need to beat the heat when it comes to having your seasonal maintenance performed.
4 Reasons to Get an HVAC Tune-Up Before It Gets Hot
When it gets hot, HVAC companies get busy. Everyone who hasn't had their system serviced suddenly needs it done yesterday. Systems that need repair or have failed completely need to be replaced quickly, especially if there are individuals with heat-related health issues in the house. Rates tend to climb as well, and you may be stuck working with a company that you don't really trust with your investment in your HVAC system.
What if you need a repair, a change or a new system? As the season heats up, it may become more difficult to get parts or a new system in to get your HVAC system operational again. It can also be more difficult to schedule at a convenient time, forcing you to take time off work or leave your teenager in charge of overseeing the work. You can trust your kids to pay more attention to the work than their video games or tablet, right?
Get an appointment when it's convenient for you. If you don't want to leave someone else in charge of overseeing the service, repairs or installation, you need to be there yourself. During the cooler parts of spring, it's much easier to schedule an appointment that works with your schedule, instead of forcing you to take time off work or away from your activities to see it done.
If you do wait until it gets hot and run into the above issues, it can be really tempting to simply skip the seasonal maintenance. Don't. When you skip your maintenance tune-up, your service technician can't tell you when you're having a minor problem with your system so you can have it repaired before it becomes a major one. Regular service protects your equipment investment.
As you can see, it makes a lot of sense to have your HVAC service completed before it gets hot. If you need AC repair, Orlando residents find our service to be second to none. Contact us today to schedule an appointment and find out why!